Local Information
Ventura
Homes for Sale in Ventura by Feature
---
Ventura: The City of Good Fortune
Originally known as "San Buenaventura", the city of good fortune, this sunny coastal town is known today for its beautiful beaches. Home of the famous Ventura Pier, this area perfectly blends natural beauty with historical significance and modern luxuries . Just northwest of Los Angeles, you'll find a range of fun activities to keep you entertained in this vibrant valley. Go wind surfing at Surfer's Point, tour historic Downtown Main Street, or hop on a boat and visit Channel Islands National Park.
---
Available Homes for Sale in Ventura
Selling Your Ventura Home?
Doug Ranger, an experienced real estate professional who serves Ventura, can help you sell your property quickly and for the most money possible. Ready to get started?
---

Ventura at a Glance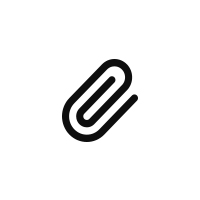 Quick Facts
Population (2016 est.): 109,592
Population Growth Since 2010: +1.7%
Zip Codes: 93001, 93003, 93004, 93005, 93006, 93007, 93008, 93009
County: Ventura County
Mean Home Price (2015 est.): $550,500
Travel & Commute
Santa Barbara: 27 mi.
Downtown Los Angeles: 65 mi.
Public Transit: Ventura Transit, MetroLink
Major Highways: Ronald Reagan Freeway, Moorpark Freeway
Airport: Santa Barbra Airport (SBA)
---
Welcome to "Funky Town" Ventura
Home to many golf courses, hiking trails, and beaches, Ventura seems like the typical coastal town to the uneducated visitor, however there are a broad range of lesser know attractions that give Ventura the nickname "Funky Town". Be sure to stop by the famous bus stop at Pacific View Mall designed by Dennis Oppenhiem.
Public transport makes getting around simple. Enjoy easy access to all the top attractions, as well as local favorites. Spend the day tanning and surfing on beautifulSan Buenaventura State Beach, hop on a boat to visit one of the beautiful surrounding islands, or go shopping in historic Downtown Main Street.
FAQs for Future Ventura Residents
---
What are the Schools Like?
The Ventura Unified School District is home to many exemplary California Gold Medal Schools (awarded by the California Department of Education). High graduation rates and a variety of specialized courses make Ventura host to some of the most competitive schools in the entire state.
Are There Shopping Centers Nearby?
Of course! Downtown Main Street is home to many unique and independently owned boutiques, thrift stores, bookstores, and antique shops. Venture out to Ventura Town Center or Pacific View for a more upscale, luxury shopping experience.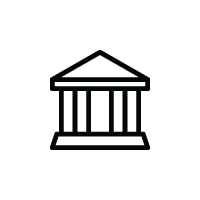 What Other Attractions are Nearby?
Only an hour-and-a-half away from Los Angeles, take a day trip to enjoy famous sightseeing, shopping, and celebrity sightings. For a more relaxed visit, try Santa Barbara. Only 30 minutes away, Santa Barbara is home to several historical sights as well as a zoo and the famous Santa Barbra Museum of Art.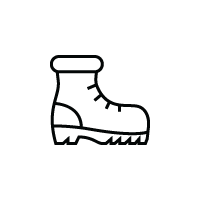 Where Can I Find Fun Outdoor Activities?
Featuring over 34 local parks, a dozen pools, and numerous golf courses, there's never a lack of outdoor activities in Ventura. Up for an adventure? Spend the day at San Buenaventura State Beach or visiting the surrounding island that make up the Channel Islands National Park.
---
Buying or Selling a Home in Ventura?
As your local real estate expert, Doug Ranger can answer all of your questions! Whether you're thinking about buying a home or are looking to sell your property, Doug can guide you through the entire transaction. Contact him today to start your real estate journey.
Ventura Real Estate Resources