Local Information
Agoura Hills
Homes for Sale in Agoura Hills by Feature
---
Agoura Hills: A Historic Suburb Full of Amenities
Home to the 19th-century Reyes Adobe Historic Site (the city's first home), Agoura Hills is a community filled with charm. Though rich in history, Agoura Hills also features contemporary amenities, such as shopping centers, parks, community events, and entertainment venues.
---
Available Homes for Sale in Agoura Hills
Selling Your Agoura Hills Home?
Doug Ranger, an Agoura Hills real estate expert, can help you sell your property quickly and for the most money possible. Ready to get started?
---

Agoura Hills at a Glance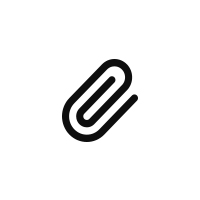 Quick Facts
Population (2015 est.): 20,915
Population Growth Since 2010: +2.9%
Zip Codes: 91301, 91376
County: Los Angeles County
Mean Home Price (2015 est.): $683,500
Travel & Commute
Downtown Los Angeles: 41 mi.
Santa Barbara: 61 mi.
Public Transit: Agoura Hills Dial-A-Ride, MTA Bus Route 161, Commuter Express
Major Highways: Ventura Freeway
Airport: Los Angeles International Airport (LAX)
---
You'll Love Living Close to Everything
In Agoura Hills, residents live just minutes from shopping malls, hiking destinations, the Santa Monica Mountains, arts and culture venues, and all the amenities of neighboring communities like Westlake Village and Oak Park. Plus, Agoura Hills is close to the beach; every summer, the City of Agoura Hills operates its own Beach Bus, which picks up residents at several stops in the city and drops them off at the beautiful Zuma Beach in Malibu.
If you are considering buying a home in Agoura Hills, find the answers to commonly asked questions about the area below. If you have a question that isn't listed here, call Doug Ranger at 800.498.6707 or 805.208.2488.
FAQs for Future Agoura Hills Residents
---
What are the Schools Like?
The schools are great! Agoura Hills students are served by the Las Virgenes Unified School District, which boasts award-winning schools (many have won National Blue Ribbon awards, and four have won California Gold Ribbon awards), numerous athletic programs, a Forward Learning program that assigns laptops to students in grades 3-11, and high graduation rates.
Are There Shopping Centers Nearby? 
Yes! Agoura Hills has several shopping areas along Kanan Road. You can find everything from grocery stores and pharmacies to restaurants and boutiques in these malls. Additional shopping centers can be found along Agoura Road.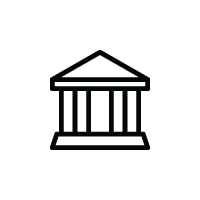 What Other Attractions are Nearby?
Since Agoura Hills is home to the Reyes Adobe Historical Site, residents can take tours of the house and learn about the local history. Reyes Adobe Days — a popular festival filled with food trucks, kids' activities, live music, and beer and wine tastings — takes place at this local landmark in October. Nearby, Paramount Ranch in the Santa Monica Mountains allows visitors to tour iconic Western-themed film sets and miles of hiking trails.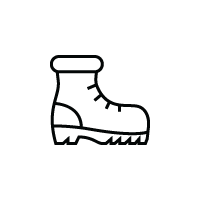 Where Can I Find Fun Outdoor Activities?
Agoura Hills is close to the Santa Monica Mountains, so you have endless options when it comes to enjoying the great outdoors. Go horseback riding through Malibu Creek State Park, hike through the Grasslands Trail on your way to the Rock Pools, and bring your camera to capture the unforgettable vistas.
---
Buying or Selling a Home in Agoura Hills?
Doug Ranger can assist you with all of your real estate needs, whether you're searching for your first home, moving up to a larger home, or selling your current home. Call 800.498.6707 or 805.208.2488 and talk with Doug about your plans.
Agoura Hills Real Estate Resources