Local Information
Calabasas
Homes for Sale in Calabasas by Feature
---
Calabasas: A Hidden Gem in California
Calabasas stands in the foothills of the Santa Monica Mountains and is just minutes from trails, parks, and scenic peaks. Boasting magnificent views of the mountains and the luxurious lifestyle of an upscale suburb, Calabasas is a residential paradise in Los Angeles County. There's no better place to live!
---
Available Homes for Sale in Calabasas
Selling Your Calabasas Home?
Doug Ranger, a real estate expert serving Calabasas, can help you sell your property quickly and for the most money possible. Ready to get started?
---

Calabasas at a Glance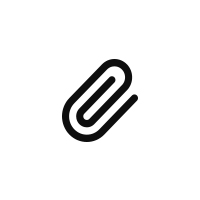 Quick Facts
Population (2015 est.): 24,319
Population Growth Since 2010: +3.7%
Zip Codes: 90290, 91301, 91302, 91372
County: Los Angeles County
Mean Home Price (2015 est.): $884,700
Travel & Commute
Downtown Los Angeles: 30 mi.
Santa Barbara: 70 mi.
Public Transit: Calabasas Shuttle, Calabasas Trolley, Commuter Express
Major Highways: Ventura Freeway
Airport: Los Angeles International Airport (LAX)
---
There's No Place Quite Like Calabasas
While it's located closer to Los Angeles than many of its neighbors, Calabasas seems far removed from the hustle and bustle. Its rolling hills, quaint historic district, and proximity to the Santa Monica Mountains portray a community that is peaceful, quiet, and suburban.
But that's not to say Calabasas doesn't have amenities. Shopping centers, parks, and natural landmarks are all within easy reach of this California gem. If you are considering buying a home in Calabasas, find the answers to commonly asked questions about the area below. If you have a question that isn't listed here, call Doug Ranger at 800.498.6707 or 805.208.2488.
FAQs for Future Calabasas Residents
---
What are the Schools Like?
The schools are great! Calabasas students are served by the Las Virgenes Unified School District. In addition to excellent academic programs, students have access to theater and music programs, sports, social clubs and organizations, and a variety of other extracurricular activities.
Are There Shopping Centers Nearby? 
Yes! Old Town Calabasas on Calabasas Road boasts quaint cafes, eateries, boutiques, and a general store on a scenic tree-lined street. For a more modern shopping experience, The Commons at Calabasas offers a movie theater, grocery store, Barnes & Noble, and restaurants in a Mediterranean-style plaza. More shops, restaurants, and services can be found along Mulholland Drive.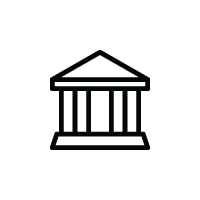 What Other Attractions are Nearby?
Old Town Calabasas is one of the city's main attractions. This historic district is home to the Leonis Adobe Museum, a 19th-century home that chronicles ranch life in the early days of the city. Another unique attraction is the Calabasas Country Club, which was built on the former Warner Ranch, the only movie ranch that was located in Calabasas city limits. Though the stables are all that remains of the Warner Ranch, the country club still pays homage to its roots: each hole of the course is named after a movie that was filmed in the area.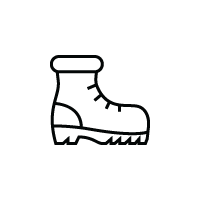 Where Can I Find Fun Outdoor Activities?
Since Calabasas is close to the Santa Monica Mountains, you can have fun exploring popular hiking trails and landmarks nearby. But if you're looking for something fun to do in Calabasas city limits, you can participate in Parks & Recreation programs, spend time at the Calabasas Tennis & Swim Center, and attend fun festivals like the Calabasas Fireworks Spectacular or Sun Sets Concert Series at Calabasas Lake.
---
Talk to Doug Ranger About Your Plans
Whether you're buying or selling a home in Calabasas, a trusted real estate professional can handle all the details of your transaction. Doug Ranger has everything you need, from advice about the real estate market to a wealth of local resources. Call 800.498.6707 or 805.208.2488 and talk with Doug about your plans.
Calabasas Real Estate Resources