Local Information
Simi Valley
Homes for Sale in Simi Valley by Feature
---
Simi Valley: A Unique Place to Call Home
In an area just a short drive from California's world-famous attractions, you'll find plenty of things to do. Go horseback riding through Rocky Peak Park, hike the Las Llajas Canyon Trail, explore Simi Valley's dozens of shopping centers, and take a tour of the Ronald Reagan Presidential Library.
---
Available Homes for Sale in Simi Valley
Selling Your Simi Valley Home?
Doug Ranger, an experienced real estate professional who serves Simi Valley, can help you sell your property quickly and for the most money possible. Ready to get started?
---

Simi Valley at a Glance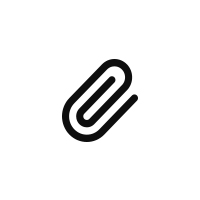 Quick Facts
Population (2016 est.): 126,327
Population Growth Since 2010: +1.7%
Zip Codes: 93062, 93063, 93064, 93065, 93094, 93099
County: Ventura County
Mean Home Price (2015 est.): $450,500
Travel & Commute
Downtown Los Angeles: 44 mi.
Santa Barbara: 64 mi.
Public Transit: Simi Valley Transit, MetroLink
Major Highways: Ronald Reagan Freeway, Moorpark Freeway
Airport: Los Angeles International Airport (LAX)
---
In Simi Valley, All You Need is in Town
Residents don't have to travel far to access the amenities they need. Public transit, upscale shopping centers, miles of trails, golf courses, community pools, a world-class hospital — every big-city convenience you can think of is located within Simi Valley!
In addition to daily conveniences like shopping and dining, Simi Valley is home to several noteworthy attractions, including the Ronald Reagan Presidential Library & Museum, a park that showcases nearly two centuries of area history, and nearly 4,800 acres of natural beauty at Rocky Peak Park.
FAQs for Future Simi Valley Residents
---
What are the Schools Like?
The Simi Valley Unified School District boasts several California Gold Medal Schools (awarded by the California Department of Education), high graduation rates, and a variety of specialized courses. There are 18 elementary schools, 3 middle schools, and 4 high schools in the district, as well as a preschool, a continuing education school, and a K-12 school for independent learning.
Are There Shopping Centers Nearby? 
Yes! Thousand Oaks is home to the upscale Simi Valley Town Center (home to an Apple store, several department stores, and an extensive food court), several strip malls, and smaller shopping centers anchored by grocery stores.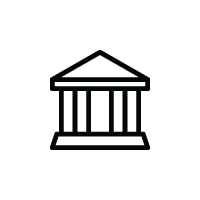 What Other Attractions are Nearby?
Take a personal tour of local history at the Strathearn Historical Park & Museum, catch a movie at one of two theaters in town, or hike along the trails through Corriganville Park (which was once a Western-themed movie ranch).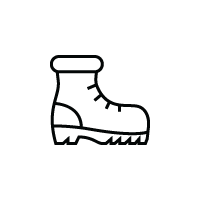 Where Can I Find Fun Outdoor Activities?
Simi Valley is home to 34 local parks, 4 golf courses, and a couple of swimming pools, so there are plenty of things to do outdoors. Looking for a little more adventure close to home? Explore Rocky Peak Park, a 4,800-acre area packed with trails and beautiful scenery. 
---
Buying or Selling a Home in Simi Valley?
Doug Ranger can answer all of your questions, connect you with the best home buying or home selling resources, and guide you step by step through your entire transaction. Call Doug at 800.498.6707 or 805.208.2488 to discuss your plans.
Simi Valley Real Estate Resources