Homes for Sale in West Hills by Feature
---
West Hills: A Superb California Suburb
Home to spectacular hiking destinations, top-tier schools, high-end shopping centers, and incredible homes, West Hills is a popular place to live just 30 miles from Downtown Los Angeles.
---
Available Homes for Sale in West Hills
Selling Your West Hills Home?
Doug Ranger is an experienced real estate professional who serves West Hills and surrounding communities. He can help you sell your property quickly and for the most money possible. Ready to get started?
---

West Hills at a Glance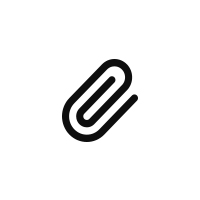 Quick Facts
Population (2000): 41,426
Zip Codes: 91304, 91307
City: Los Angeles
County: Los Angeles County
Travel & Commute
Downtown Los Angeles: 30 mi.
Santa Barbara: 72 mi.
Public Transit: LA Metro, LADOT Commuter Express
Major Highways: Ventura Freeway, Topanga Canyon Boulevard, Ronald Reagan Freeway
Airport: Los Angeles International Airport (LAX)
---
A Suburban Experience in Los Angeles City Limits
Beautiful hilltop properties and luscious tree-lined cul-de-sacs make West Hills living seem distant from the hustle and bustle of downtown Los Angeles. The sprawling landscape that rolls between the unique properties in this area will help you find your own sense of suburban life within the limits of Los Angeles. A short drive from West Hills brings you all the conveniences and excitement of downtown LA without the noise of city-living. 
Residents enjoy a view of the beautiful Escorpión Peak, also known as Castle Peak, to the east. Nestled between Topanga State Park, Cheseboro and Palo Comado Canyon, and Rocky Peak Park, West Hills is a dream come true for nature lovers. Shoppers will not be disappointed either as The Commons of Calabasas, Westfield Topanga, and Fallbrook Mall are all within a 5-mile drive. No matter what your interests are, you're sure to find it in West Hills!
FAQs for Future West Hills Residents
---
What are the Schools Like?
West Hills residents can choose from public schools in the Los Angeles Unified School District or private and Montessori schools nearby. Higher education is also easily accessible; West Hills is home to NIU College, and it's close to Columbia College Hollywood in Tarzana, American Jewish University in Los Angeles, Pierce College in Woodland Hills, California Lutheran University in Thousand Oaks, and many other universities and colleges.
Are There Shopping Centers Nearby? 
Residents have easy access to shops, restaurants, and conveniences within the neighborhood at West Hills Square Shopping Center and along Ventura Boulevard. For more upscale experiences, residents can visit nearby Westfield Topanga, The Village, Fallbrook Mall, Gateway Plaza, and The Commons at Calabasas.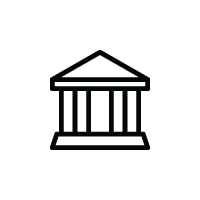 What Other Attractions are Nearby?
With a convenient proximity to Los Angeles, West Hills residents enjoy a range of attractions to choose from, whether it be viewing artistic masterpieces at The Getty, enjoying the blossoming cherry trees by Balboa Lake, or planning your next golf outing with friends.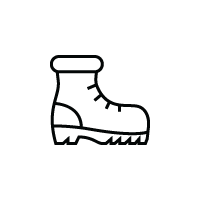 Where Can I Find Fun Outdoor Activities?
West Hills is next door to the beautiful open spaces of the Upper Las Virgenes Canyon, providing residents with easy access to hiking trails, scenic overlooks and destinations, and abundant camping opportunities. For potential beach-goers, West Hills is 16 miles away from Las Tunas Beach and less than 25 miles from the famous Santa Monica Beach and Pier.
---
Buying or Selling a Home in West Hills?
Doug Ranger can answer all of your questions, connect you with the best home buying or home selling resources, and guide you step by step through your entire transaction. Ready to get started? Call Doug at 800.498.6707 or 805.208.2488.
West Hills Real Estate Resources